Enter the front door at the Carrier Houses Bed and Breakfast and you will experience the peace and tranquility of a bygone era.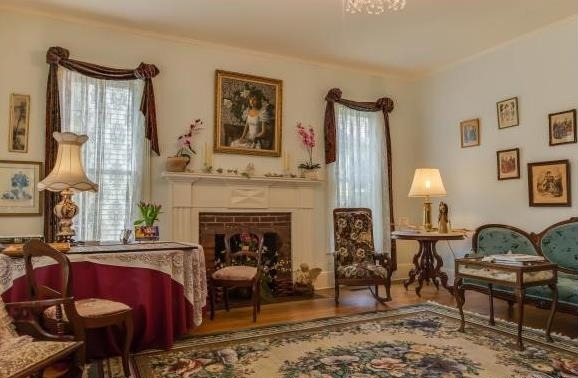 The Carrier Houses Bed and Breakfast includes two of the grandest Victorian houses in historic Rutherfordton, the heart of the Blue Ridge Foothills. Located adjacent to the Main Street Historical District, the Carrier Houses have 8 guestrooms (each include a private bath) decorated with period furnishings in a warm and relaxing atmosphere. Enjoy sitting on the front porch and listening to the water fountain in the garden between the houses or do a puzzle in the parlor while you sip lemonade and eat cookies. When you awake from a restful sleep, a delicious gourmet breakfast awaits you in our Victorian dining room. If you feel adventurous, Rutherfordton has wonderful shops, galleries and restaurants within walking distance of the Carrier Houses.
There are several small towns just a short drive from Rutherfordton perfect for antiquing, shopping and dining. The area is rich with local talent and arts and crafts can be found everywhere. Many of the area's most popular attractions such as Chimney Rock, Lake Lure and the Tryon International Equestrian Center are only minutes from the Carrier Houses. Other activities in the area are only a short drive away include biking, hiking, boating, swimming, horseback riding, rock climbing and more. See our activities page for links to local attractions and activities.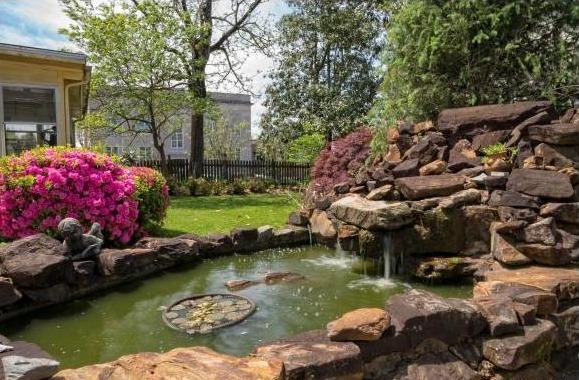 Policies
Check In: We like to welcome our guests between 3:00 pm and 9:00 pm. Contact the innkeepers if you will be arriving outside of this time frame. If you book your room online ON THE DAY OF ARRIVAL, then you MUST check in by 9:00 pm. ( You will have a key, so you may come and go as you please after you check in.)
Check Out: 11:00 am. To arrange any other times please contact the innkeepers by email or phone.
Cancellation: Cancellations within 5 days prior to arrival will be charged the full room rate plus taxes unless the room is rebooked at the same or higher rate.  Cancellations 14 days to 5 days prior to arrival may be subject to one night's room charge plus taxes. The cancellation policy for certain holidays, group bookings, or extended stays may vary. Please see your confirmation for details.
Number of Guests/Beds: Customers wishing to have more than two persons per room or more than one bed must make arrangements with the innkeepers. (Additional charges apply.)
Smoking: This is a smoke-free facility. Smoking is only permitted on outside porches and away from other guests.
Pets: Please call to inquire about our pet policy.
Age: At least one guest in the party must be over 18 years of age.